Free Printable Christmas Labels with Snowman Images
On this page I am sharing 5 sets of Christmas labels that are decorated with cute and adorable snowman images. You can use these labels to decorate your Christmas crafts, gifts, kitchen iterms, books, bottles and many more things. You can easily print these labels on any A4 size paper and paste on anything with the help of glue or you can print these on a sticker paper and cut around the edges with the help of scissors.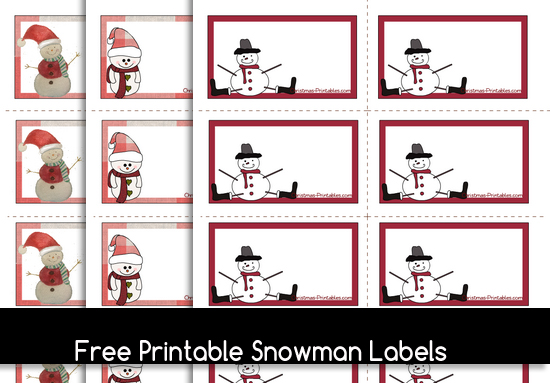 Free Printable Christmas Labels with Snowman Images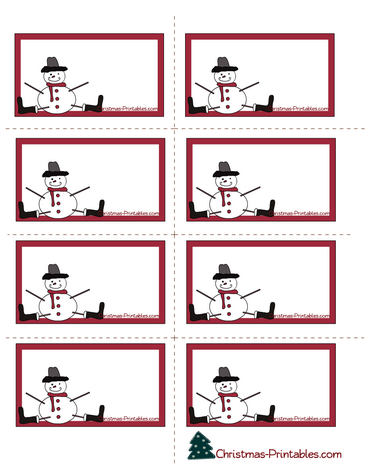 This is the first set of these Christmas labels with snowman images. These labels are decorate with a cute and adorable snowman that is wearing boots and a hat and sitting on the ground. To get this printable set of labels, just click or tap on this thumbnail image and save the high-resolution printable sheet that will open up.
Cute Free Printable Christmas Labels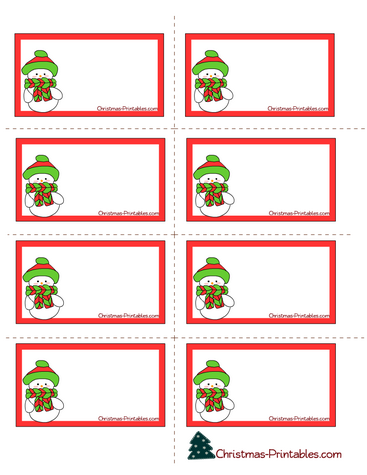 This is another set of Christmas labels and it is decorated with a very cute snowman who is wearing a red and green cap and a red and green scarf. Each label has a pinkish red border. If you want to print these labels then click on the thumbnail image and save or print the bigger image that will open up.
Free Printable Snowman Labels for Christmas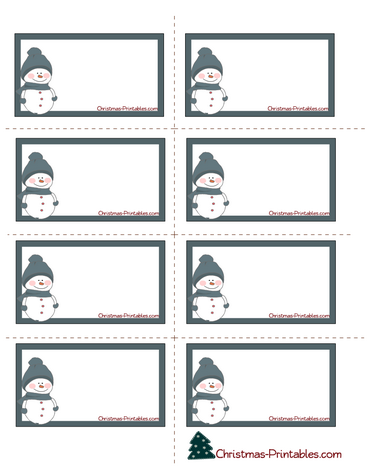 This adorable set of labels is decorated with a Snowman in a grey cap. The pink cheeks of snowman give it an adorable look.
---
Cute free Printable snowman Christmas labels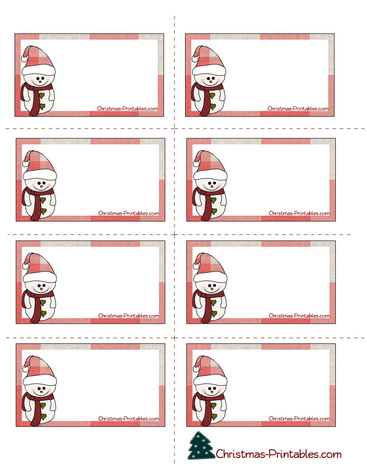 Here is another set of labels. Each label in this set has a pink and white border and the snowman illustration in these labels also show a pink and white cap.
Free Printable Watercolor Snowman Labels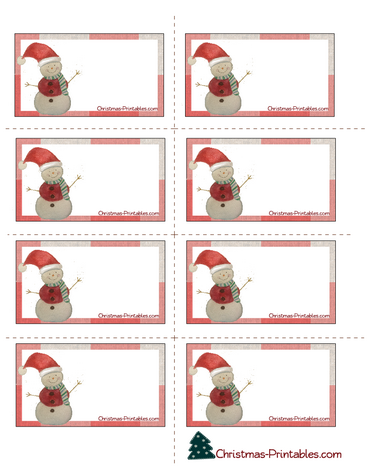 Here is another adorable set of labels in which the snowman is made in watercolors. If you like this post then pin the thumbnail images on Pinterest and share the links to these posts and with website with your friends and family.