Free Printable Christmas Gift Basket
On this page I am sharing cute and free printable Christmas gift basket that can hold small items such as earrings, candies, gums or any small and cute items that you want to present in a beautiful way. Just cut the baskets around the edges after printing, fold from lines and paste using a glue stick. All these easy to assemble paper craft baskets are decorated with lovely Christmas images.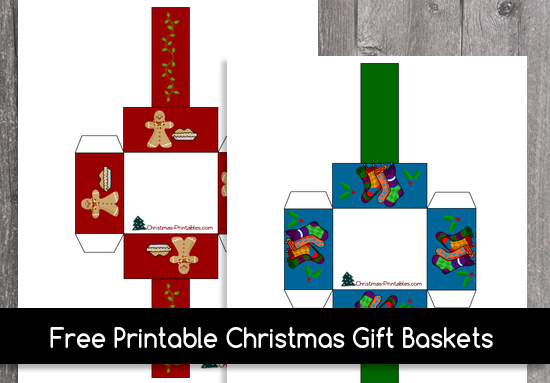 Free Printable Christmas Gift Baskets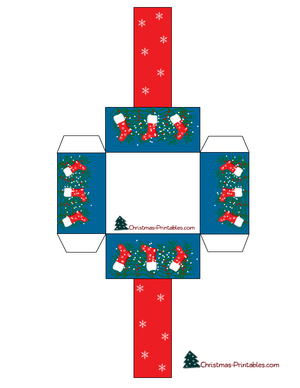 This is a cute free printable basket decorated with images of Christmas stockings and snowflakes. A blue and red color combination makes this basket really charming.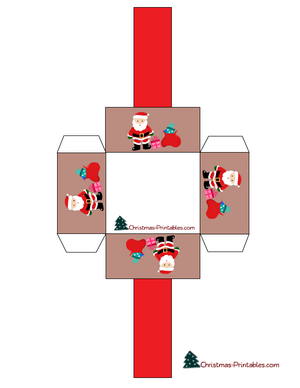 This gift basket is decorated with image of a Santa on all found sides standing with his gift sack. Again a basket in a lovely color combination.
---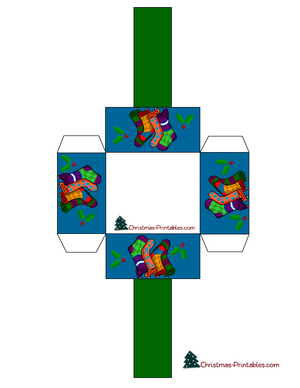 This colorful gift basket is decorated with images of colorful stockings and mistletoe. Kids will love these bright and cute small baskets.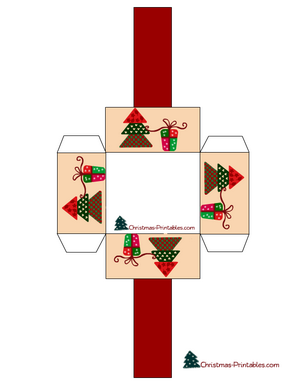 This basket is decorated with a colorful Christmas tree and a Christmas gift box. Click on the image shared above to save the bigger image to your computer.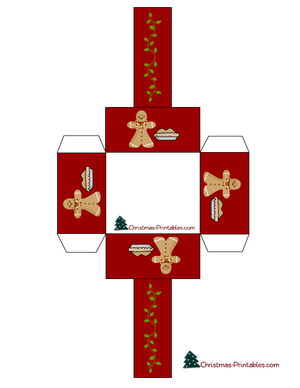 This is another cute gift basket for Christmas with image of a ginger bread man and a pie. The handle of the basket is decorated with image of Christmas vine.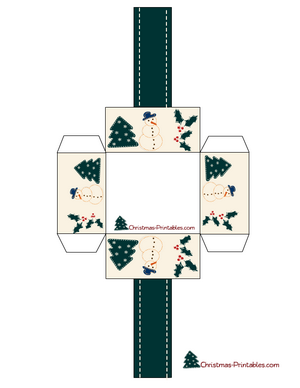 This is the last free printable basket for Christmas that I am offering on this page and my most favorite one. This basket gives such a look as if it is stitched with a thread. I am sure that your friends and family will also like it.
---