Free Printable Christmas Cupcake Toppers / Round Labels
On this page you will find many cute and free printable round labels that can also be used as cupcake or food toppers. You can use these labels to decorate your Christmas gift boxes, jars and bottles. You can also use these as pencil toppers by pasting two labels on the top of the pencil. With all the cute free Christmas printables on my website you can use your creativity in unlimited ways.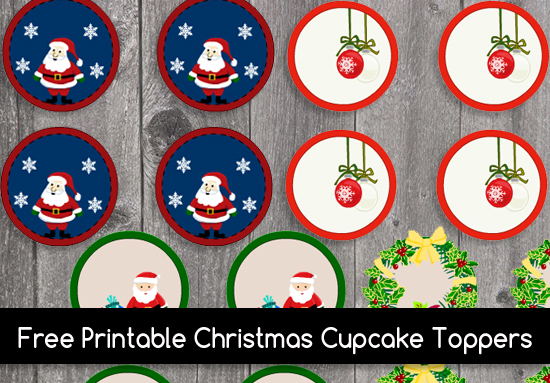 Free Printable Christmas CupCake Toppers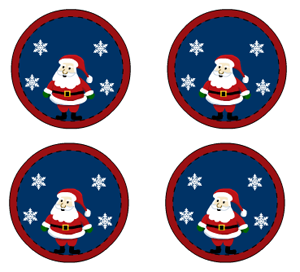 This is a set of adorable round labels with a Santa Claus standing among snowflakes. These adorable and colorful labels will add fun to the Christmas cupcakes if you will use these as cupcake toppers.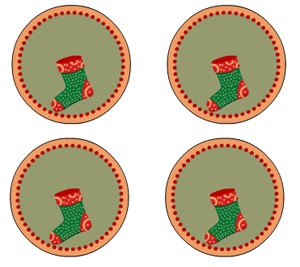 This is an elegant set of labels with image of a colorful Christmas stocking. There is a plenty of space on the top so you can personalize and add any text to these labels.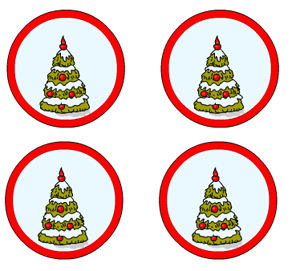 This set of labels or cupcake toppers is decorated with image of a Christmas tree and a red border gives it a charming look.
---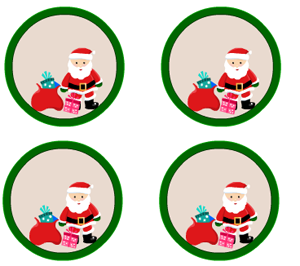 This is a set of cute free printable round labels with a Santa standing with his gift sack filled with lots of gift boxes.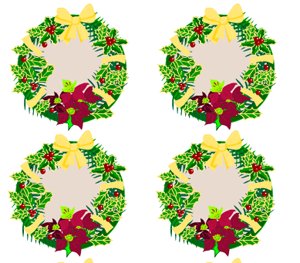 Click on the image shared above to save this beautiful set of round labels decorated with image of a Christmas wreath. Cutting these labels will be a bit tricky but these will surely look beautiful.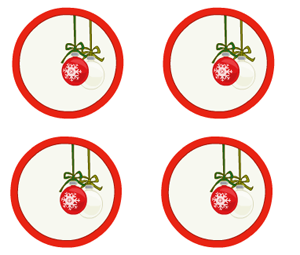 These free printable cupcake toppers are decorated with images of two Christmas ornaments and again there is enough blank space where you can write your own personalized message.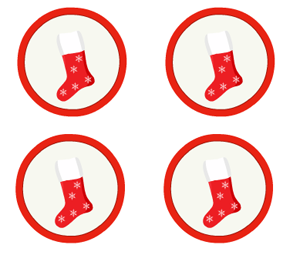 This is a set of very cute round labels or toppers decorated with image of a Christmas stocking.
---