Free Printable Christmas Postcards
If you want to wish a Happy Christmas to the friends and family who are living in other parts of the country or world, you can use any of these adorable free printable Postcards to wish them a Merry Christmas. All these cards are made in standard Postcard size and on each printable there is both front and back for each postcard. You should just paste the stamp, write the address, a little message and post the card. In order to save any of the Postcards just click on the image of your choice and right click and save the bigger image.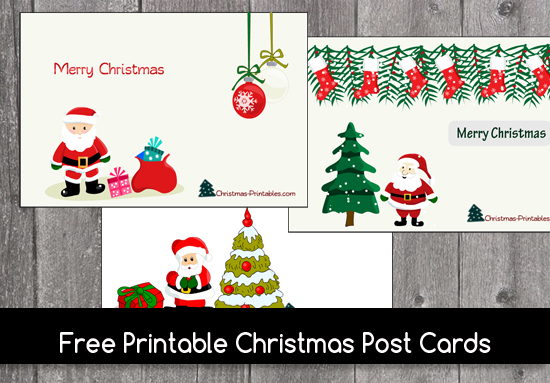 Free Printable Christmas Post Cards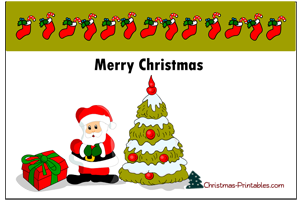 This is a cute postcard with image of a Santa, a cute Christmas tree and a gift box. The top is decorated with lots of Christmas stockings. This card is cute indeed and charming to look at.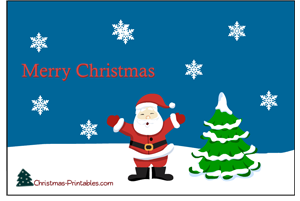 This is my most favorite image so I have used it at many places on my website. In this postcard a santa is standing near a Christmas tree and snowflakes are falling on the ground.
---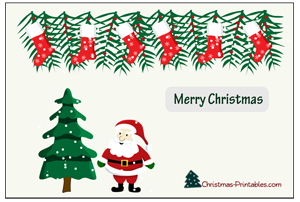 This is another really adorable Christmas postcard with lots of Christmas stockings, a Santa and a Christmas Tree. I just love this design that I have made. :)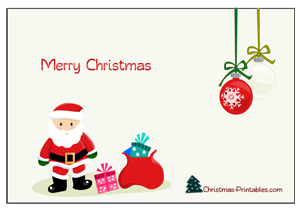 This is a cute postcard with a Santa standing with his gift sack and two Christmas ornaments hanging at one side to make the design look more charming and beautiful. Print and send it to your loved ones. They will appreciate it.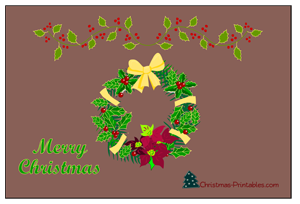 This is a very elegant postcard design and you can use it to send people you know from your office. It has image of a Christmas wreath and a Christmas vine on the top. The message of Merry Christmas is written in very elegant way.
---